Search found 8 matches
Search found 8 matches • Page 1 of 1
by fujikhoma

Tue Mar 06, 2007 7:15 pm
Forum: Events Archive
Replies: 0
Views: 588
FR. 09.03.07 FRIDAYCLUB: BASS PLUS Distillery Kurt Eisner-/Ecke Lössniger Str., 04275 Leipzig up: Hip Hop, Funk, Reggae, Dancehall down: Breaks, Grime, Dubstep: VEX'D - LIVE (Planet Mu, London) SENCHA (nuskoolbreaks.net, Black Belt Boogie) AVANTI DILETANTI DJ TEAM (Leipzig) ONETAKE (Royal Juice) FUJ...
by fujikhoma

Sat Sep 23, 2006 5:08 pm
Forum: Events Archive
Replies: 2
Views: 750
6-October 2006 - Breakbeatjourneys @ Distillery/Leipzig upstairs (drum&bass): Nucleus (Esoteric, Paradox Music, Reinforced, Metalheadz) con.struct (Outsider, Breakbeat Journeys) Lowcut (Royal Juice) MC Schnemann (Breakbeat Journeys, Royal Juice) visuals by VJ Monoskope (Royal Juice) downstairs (dubs...
by fujikhoma

Sun Sep 03, 2006 11:24 am
Forum: Events Archive
Replies: 2
Views: 1226
"HORRORIFIC AND ALL NEW!"
15.09.06 Dubstep_Night @ Wagenplatz/ Fockestrasse, Leipzig
live:
Goth-trad (Rebelfamilia/ Tokyo)
Noizecreator (Suburbantrash/DD)
djunx:
Onetake & Fujikoma (L.E.)
Proceed (Nasdia/ L.E.)
OG Tronic (Nasdia/ L.E.)
visuals:
T.F.B.B. & Videogruppe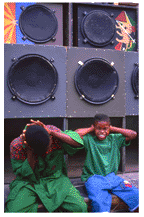 by fujikhoma

Sat May 20, 2006 5:14 pm
Forum: Events Archive
Replies: 1
Views: 1540
fri 02-06 10pm @ CONNE-ISLAND "This is Grime! Vol 1" DJ: Cameo (BBC-1 Xtra/ Uptown Records/ Hot off the Block/ London) Emcees: Lady Fury (East London), Bruza (London) Support: DJ OneTake (Dubstep/Grime/UK HipHop) Fujikoma (Dubstep/Grime) – finest UK Grime/ Dubstep - http://www.saywhatjam.de/ http://...
by fujikhoma

Wed Apr 05, 2006 4:59 pm
Forum: General Discussion
Replies: 0
Views: 775
07.04.2006 - Breakbeat Journeys 04 presents SENSES flyer: http://www.breakbeat-journeys.de/ upstairs (drum&bass): SENSES (Metalheadz, Bassbin, Inperspective - London, UK) CON.STRUCT (Outsider, Breakbeat journeys) LOWCUT (Royal Juice) SKETCH (Breakbeat Journeys) downstairs (dubstep, electronica): KUK...
Search found 8 matches • Page 1 of 1