To celebrate hitting 30,000 plays on Soundcloud here's a mix I did over the summer - 75 minutes of some of the most gorgeous drum n' bass ever recorded. To accompany the mix I've written a massive blog post, featuring a bit about each of the tunes. Hopefully an interesting read!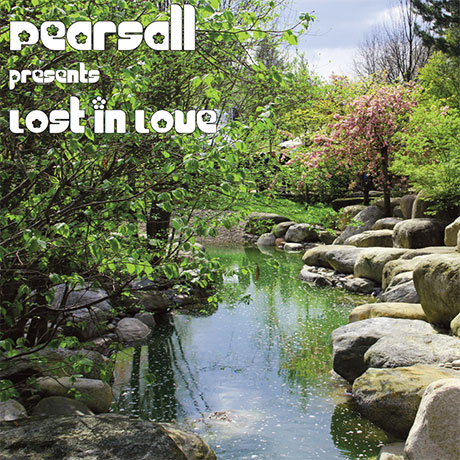 Pearsall presents Lost In Love
Click to visit my site and download the mix
Mixed in Berlin, July 2014
100% vinyl!
(75:26, 173 MB, 320 kbps MP3)
Style: Beautiful atmospheric Drum n' Bass music from the mid-90's
Tracklisting:
01. Chameleon – Links (Good Looking)
02. Shogun – Together (Renegade)
03. J Majik – Tranquil (Metalheadz)
04. Peshay – Latin Jungle (Street Beats)
05. PFM – The Western Tune (Good Looking)
06. The Shamen – Transamazonia (LTJ Bukem Remix) (One Little Indian)
07. Voyager – Long Distance (Promised Land VIP Mix) (Higher Limits)
08. DJ Trace – Miles High (Dee Jay Recordings)
09. Universal – Groove Therapy (Looking Good)
10. Alex Reece – Pulp Fiction (Metalheadz)
11. Adam F – Circles (Section 5)
12. Lemon D – Going Gets Tough (Prototype)
13. Blu Mar Ten – Futureproof (Good Looking)
14. Alaska – The Vortex (Renegade)
15. Source Direct – Secret Liaison (Good Looking)
16. Essence Of Aura – So This Is Love (Moving Shadow)
17. Photek – The Rain (Remix) (Razor's Edge)
18. St. Germain – Alabama Blues (Wax Doctor Remix) (F Communications)
19. Shogun – Sunburst (Renegade)
20. Appaloosa – Travelling (Earth)
21. DJ Zinc – Contact Lost (True Playa'z)
22. JLM Productions – Autumn (Reinforced)
23. Eugenix – Sunshine feat Corelle (Bear Necessities)
Soundcloud