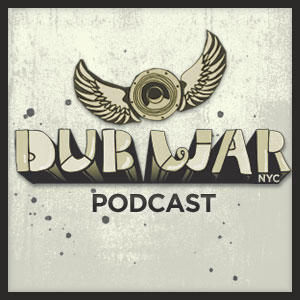 Dub War Podcast 05 - Ramadanman
Download
Ramadanman's superb Hessle Audio label has shown a hunger for variety and experimentation which have quickly placed it among the most forward-thinking sources for fresh dubstep material. This contribution to the Dub War Podcast series showcases the sort of minimalism and rhythmic inventiveness that have given Ramadanman a voice in defining the shape of dubstep as it continues to push forward into unexplored territory. Techno, house and ambient are merely tips of the iceberg hinting at what lies beneath. Freshness!
The podcast is available through iTunes. Click the link above to go directly to the podcast homepage on iTunes. Be sure to subscribe to get automatic updates when new episodes are available! Those using RSS readers can subscribe here:
http://www.dubwarnyc.com/podcast/dubwar_podcast.rss
Tracklisting:
01. Dub-U - 1 Way Running [Unreleased]
02. Mount Kimbie - William [Unreleased]
03. Burial - In McDonalds [Hyperdub]
04. Reform - Bonfire [Unreleased]
05. Ramadanman - Dayrider [Unreleased]
06. Peverelist - Esperanto [Unreleased]
07. Untold - Discipline [Unreleased]
08. Headhunter - Grounded [Unreleased]
09. Pangaea - Router [Hessle Audio]
10. Naphta - Jungle Republic (Ramadanman Refix) [Unreleased]
11. Pangaea - You & I [Hessle Audio]
12. Burial - Shell of Light (Excerpt) [Hyperdub]
13. Scuba - Tense [Unreleased]
14. F - Untitled [Unreleased]
15. Kontext - Plumes (Ramadanman Refix) [Unreleased]
16. Ramadanman - Blimey (Edit) [Hessle Audio]
Enjoy!!