Right - we're there!
This January 12th - LNUK Records drops it's first vinyl release in the form of Pusherman's 'Shake It Off' EP.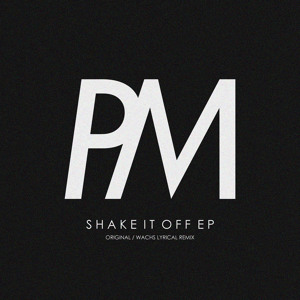 Soundcloud
Pressed on 180 gr wax with a full artwork, matte black sleeve and black inner - the release features a deep, techno influenced remix from Wachs Lyrical on the flip.
Undoubtedly one of the tunes of this years Outlook Festival, both tracks have been on heavy rotation at Rinse FM and NTS - as well as doing perverse things to nightclub dance floors across the capital and further afield. We're incredibly happy with the tracks and can't wait to get them out there!
"This is the debut release from a new London based label LNUK. It's a kind of Swamp81 styled electroish thing which reminds me of a lot of the UK Electro I used to listen to when I was about 16 or 17. I mean real Electro, not Justice."
(Jackmaster)
Stream Jackmaster running the original mix on the Numbers show on Rinse FM here:
Soundcloud
The release is now up for pre - order on Redeye, and all good online stores:
http://www.redeyerecords.co.uk/asp/view ... p?id=27349
http://hmv.com/hmvweb/displayProductDet ... sku=487670
Digital will follow roughly a week later.
Merry Christmas from everyone at LNUK!
LNUK on Facebook:
http://www.facebook.com/pages/Lo-Note-UK/243198946682
LNUK on Soundcloud:
http://soundcloud.com/lo-note-uk
LNUK on Tumblr:
http://lonoteuk.tumblr.com/
Pusherman on Facebook:
http://www.facebook.com/pages/Pusherman/107185916029563
Pusherman on Soundcloud:
http://soundcloud.com/pusherman-music
To book either Pusherman, or AnyGuy & SecondLife please contact
bookings@lonote.co.uk
. Thanks.