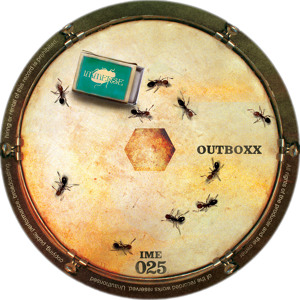 Immerse's first 12" for 2011 comes from fresh-as-a-daisy Bristol duo Outboxx. Jacob Martin and Matt Lambert have crafted two low-slung house groovers choc full of jammed out keys and P funk bass, further proof that there is a strong undercurrent of fresh 4/4 music being made in Bristol at the moment.
'Kate Libby's' / 'Bertie's Groove' drops on March 28th. It's already getting love from the likes of Brendon Moeller, Tom Demac, Altered Natives, Tom Ellis and Soulphiction.
Check the samples here:
http://soundcloud.com/immerserecords/sets/ime025
Review up on Drowned in Sound's excellent Armchair Dancefloor column:
http://drownedinsound.com/in_depth/4142 ... rson-sound
It's already available from a plethora of download stores (with a few nice reviews woven in there too!):
Boomkat:
http://boomkat.com/downloads/390335-out ... e-s-groove
Juno Download:
http://www.junodownload.com/products/ka ... 723872-02/
D&B Arena:
http://download.breakbeat.co.uk/lpsepsa ... roove.aspx
What People Play:
http://www.whatpeopleplay.com/?redirect ... l/id/38000
Zero Inch:
http://www.zero-inch.com/artist/Outboxx ... ove/233481
Vinyl is forthcoming in a couple of weeks!