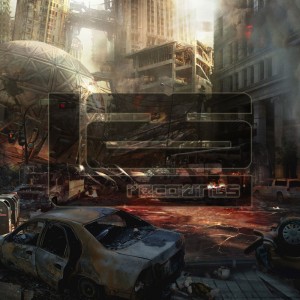 L2S074: Fused Forces Vs M2J
Release date: 26th March 2012
"Digital White Labels" available 19th March Exclusively from Juno Download
Details:
Fused Forces Vs M2J
Fused Forces – Skuffle Shuffle (M2J Remix) // M2J – Silent Running (Fused Forces Remix)
L2S074
Fused Forces meet M2J in a "battle of the bass"!
L2S regulars M2J and Fused Forces take on the remixing duties for each others tracks to devastating effect!
First up South London Producer M2J re-invents Fused Forces anthem "Skuffle Shuffle" (originally released on Eyes Down) giving it his unique tough drums that fuse breakbeat and 2 step to perfection and a simply amazing bass line that no self respecting Bass Music fan can possibly ignore. In retaliation Fused Forces have gone to work on "Silent Running" (released on L2S September 2009) giving it a more laidback vibe, with 2 step drums that veer towards half step and back again throughout, a bass line that is deep and tough yet somehow still manages to give the track an amazing spacey feel! Whether your a Future Garage Head, Fused Forces Fan, an M2J Fan or just a Bass Music Lover you simply need this in your arsenal!
To hear clips just visit our Website;
http://www.l2srecordings.com/release-in ... es-vs-m2j/
Some purchase links;
Juno Download
Kudos Records
Boomkat
Digital-Tunes
Redeye Records
A full list of stockists is available from our
Buy Music
page. (inc iTunes, HMV, Napster, DJ Download, Beatport, TrackItDown etc...)
Subscribe to our Feed to never miss an update!
http://www.l2srecordings.com/feed/
Look out for L2S075: DLVRY - These Words, released 9th April 2012
For more info on the label and future releases go to:
www.L2SRecordings.com