BIG DROP!
DANCE MUSIC PRESETS FOR MASSIVE!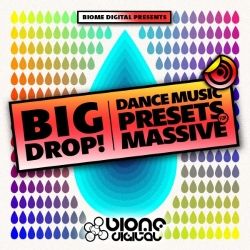 119 expertly crafted Dance Music Presets suited to a wide variety of genres, 242 Audio files ready for you to get creative with and 212 Midi files totalling a whopping 572 files! Audio & Midi files are Key labelled and range from 2 bars to 32 bars in length. Macros & velocity have been assigned where necessary and many patches feature complex modulation routing.
If there's one thing you need in your music, it's a Big Drop!
Pack contains the following:
119 Presets in .NMSV Format
242 Audio Files (various styles & bpm)
212 Midi Files
Presets and Audio & Midi packs available separately. Free demo pack available -
http://www.biomedigital.co.uk/big-drop
50% OFF in July makes this a crazy good deal! Use code SUBS50 at checkout.
https://soundcloud.com/biome-digital/big-drop