WONK#AY RECORDS PRESENTS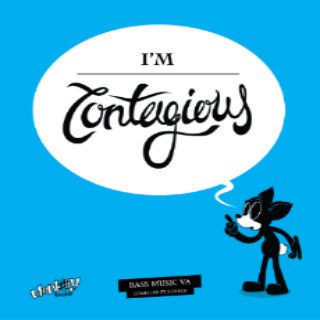 "I'M CONTAGIOUS" VA
FREE DOWNLOAD
Where am I, What the hell.. IM CONTAGIOUS!
A collection of WONKAY Fam and special guests spreading infectious sonics in bass music styles ranging through GlitchHop, NeuroHop, Trap and NeuroFunk.
The world wide spread has begun, everyone thought a zombie apocalypse was on the way. They were so so wrong. The infection is already settling in, you can't help yourself.. EAT THE BASS!!
Soundcloud
1.Thunder Vip - Causing Mischief
2.WattKnot - Novolastic Maggot War
3.Olmec - Maximum Juju
4.Lionel Glitchy - Click Clack
5.Duskky - Gambo
6.M3H - Neural Tissue
7.Dirty Job - What I got
8.Hurtdeer - Wolflike Altruism
9.ASVRA - Draco
DOWNLOAD LINK
http://wonkaydownloads.co.uk/album/im-contagious
Like and join for all the latest info!!
http://www.facebook.com/wonkayrecords
http://www.soundcloud.com/wonkayrecords