Due to my boring nightshifts I tend to just sit there and read about the DAW world finding out deals, news and interesting articles. Think of this as a mega thread for that.
Feel free to post your own..

----------------------------------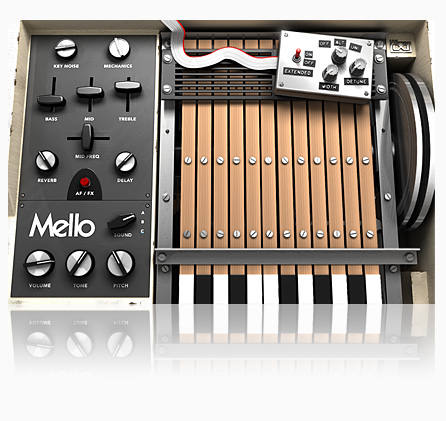 MELLO : Free for a limited time. (PLUS FREE iLOK which is needed for software)
http://www.uvi.net/en/vintage-corner/mello.html
Hark back to the heyday of classic rock and one instrument stands above the rest, a 350lb behemoth that would forever change the way we think about making music. At the heart of this monster was an array of tape machines, one per note on the attached keyboard, each playing a uniquely recorded sound. With only 8 seconds of tape per key and a cumbersome frame this machine had its limitations but was nonetheless impressive for its time, boasting a multitimbral and truly polyphonic 'engine'. Instantly made famous by the Beatles hit 'Strawberry Fields Forever' and used by countless others including The Moody Blues, Rolling Stones, and prog rock legends Yes, this was the 'must-have' sound of the 60's. While its use fell out of fashion the implications it made have become fundamental to modern music production.

Features

◆ Pristine and comprehensive sample library from 3 original machines
◆ Mixable key and mechanical noise for authentic experience
◆ Switchable keyboard range (original or extended)
◆ Stereo modes including custom unison
◆ Switchable multimode filter with cutoff and resonance
◆ ADSR envelopes for amplitude and filter with velocity sensitivity
◆ 3-band EQ with sweepable mid frequency
◆ Built-in SparkVerb
◆ Analog-modeled tape delay
FREE iLOK
http://www.uvi.net/en/store/ilok-smart-key.html
How to Get Your FREE iLok Key?

1. Purchase your iLok on

http://www.uvi.net

2. You will receive a $78 voucher code that comes in your iLok package (we refund the iLok and shipping fees) good towards any purchase at

http://www.uvi.net