I've got an awful lot of dodgy ones, I thought i'd spare some folks and cut em down a bit, lol!! Big up all in attendance.....
I got there a bit late so i missed downstairs, screwing.....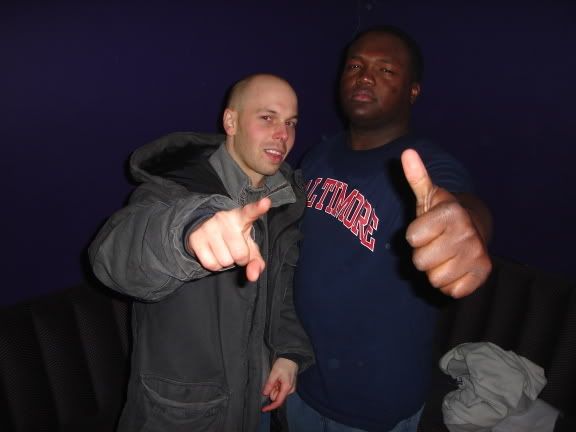 Prior + Joe Nice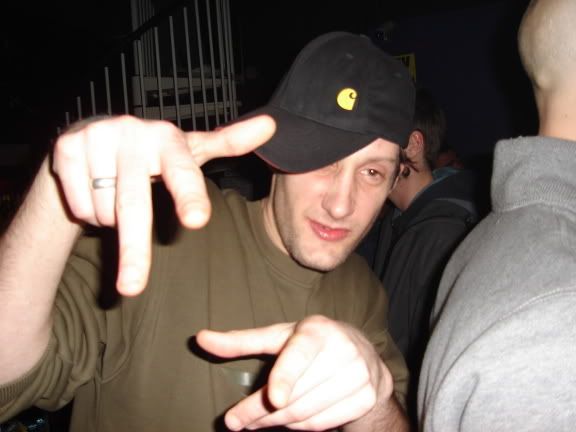 Bracket (sorry mate..)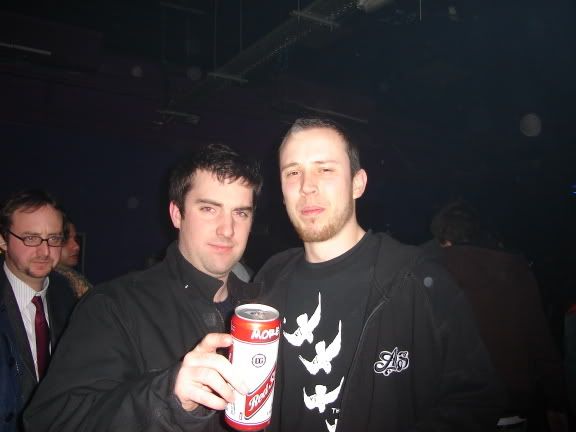 Mr Rose + Roly Vex'd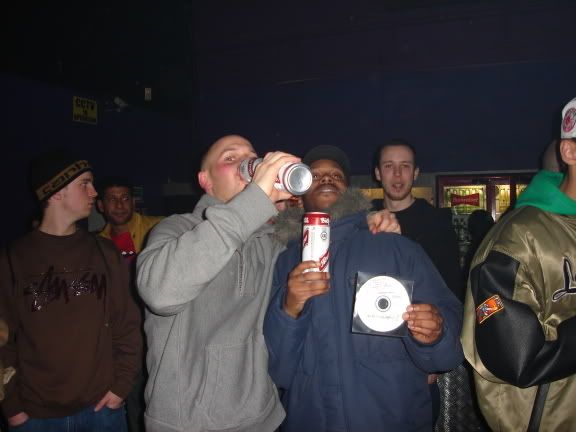 Prior + Scientist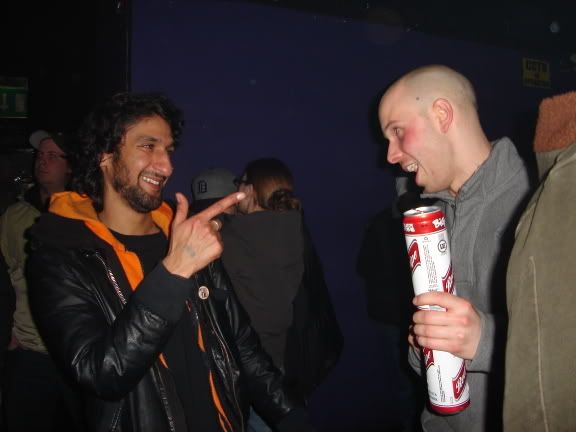 Hermeet
Vibezin (right) + Co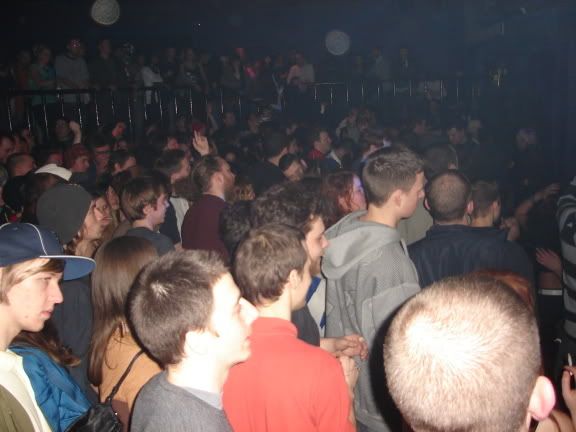 Crowdage..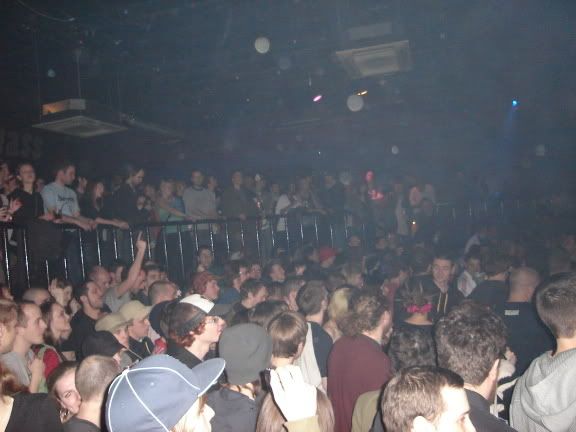 Crowdage.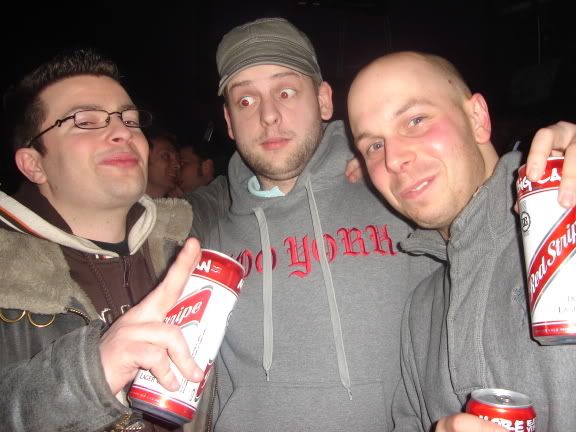 Lohan, Mc System (Future Thinkin) + Mr Prior
Letitia. Unlikely + Bracket
Barry Lynn + Mr Elemental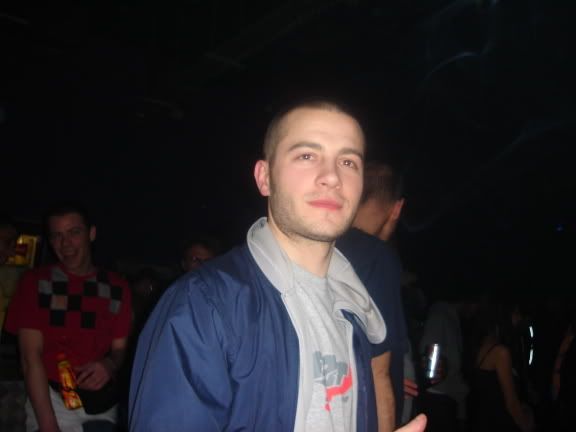 Matt Hyponik
(Drunken bastid) Lohan + DJ Distance (you look like a serial killer in that one mate.lol)
Crowdage..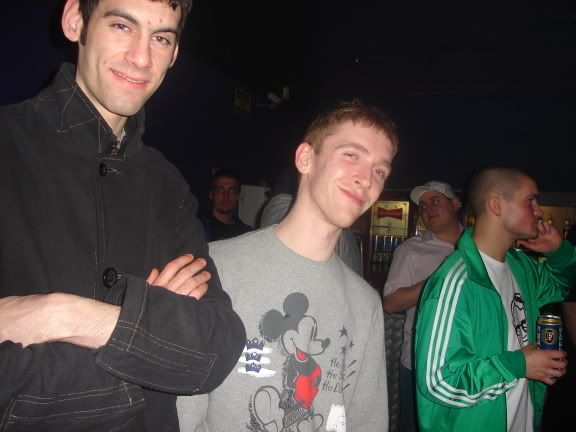 Sorry bruv, I forget your name...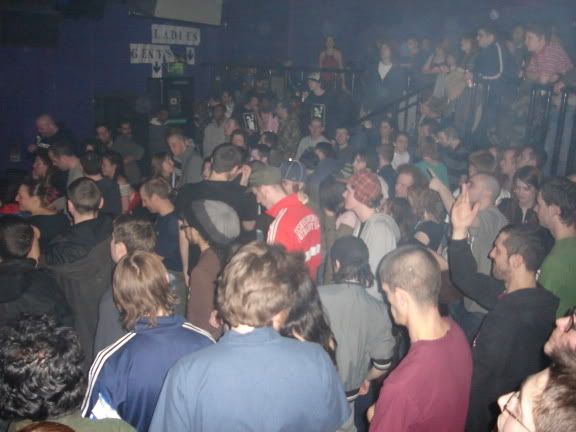 Heavin crowdage..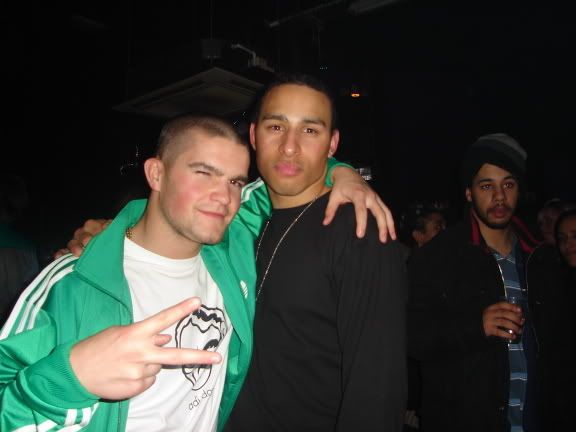 Plasticman +Co
Distinction + Appleblim
Protocol X (right, cmon..) + co
Distance + Shy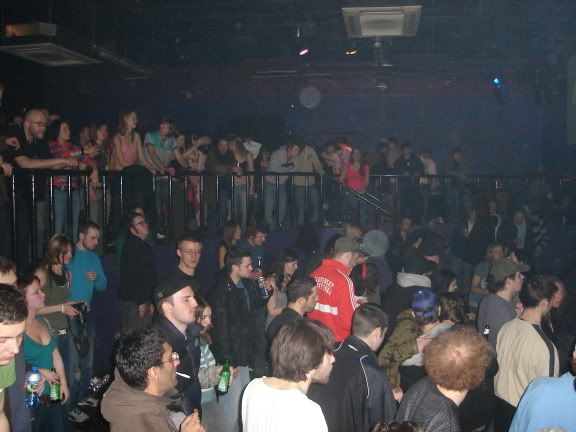 More crowdage..
Prior + Benga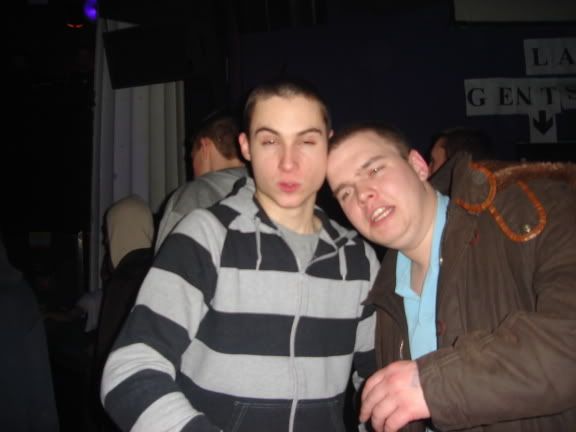 Luke Envoy + co (Sorry mate, this is actually he best one ive got of you, lol!!!)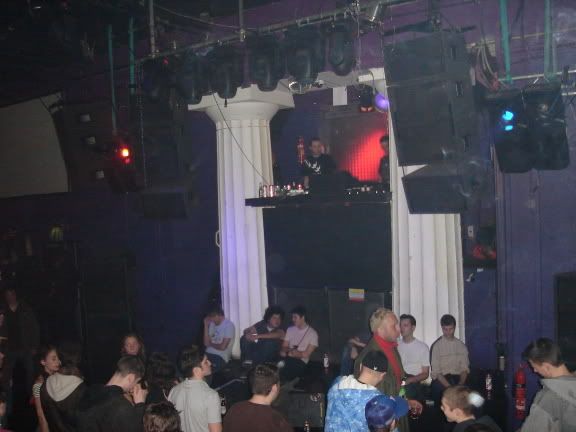 Crowdage.. Vex'd pon decks..
Crowdage..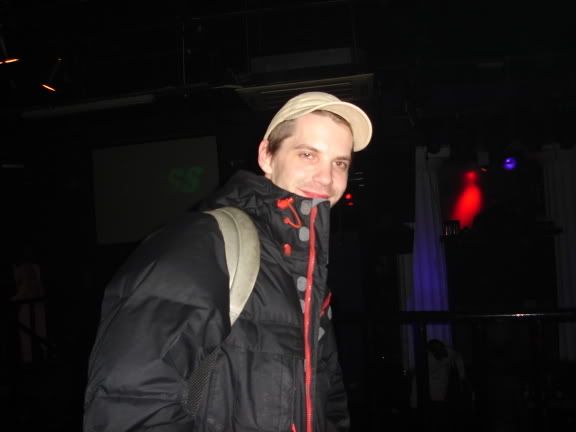 Thinking
Outside, hurt, want to lie down ere + knock the fuck out, lol.
Mate, it had to be done, McD's down brikky, at that time of the morning is like a parralel universe mate, twilight zone bizniz....
I got more, but i dont want to incriminate too many folks, lol!!!
Peace.