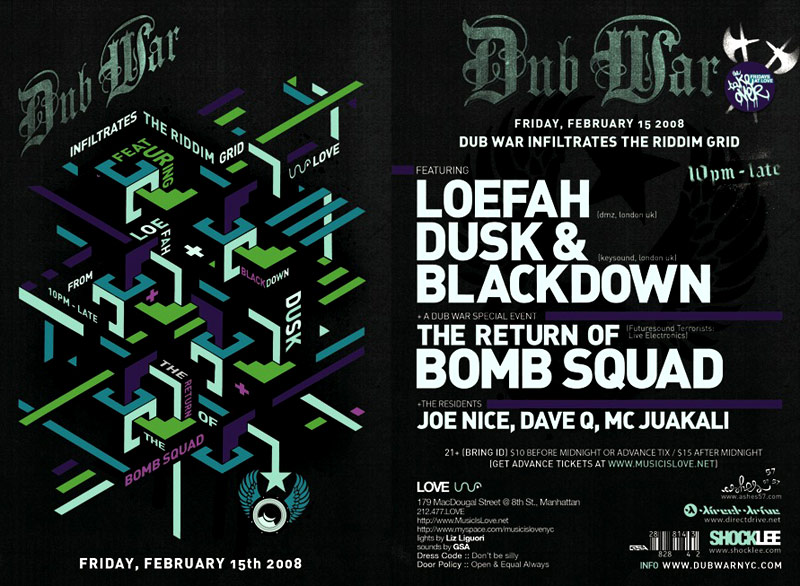 Friday, February 15, 2008
DUB WAR INFILTRATES THE RIDDIM GRID
featuring:
LOEFAH
DUSK & BLACKDOWN
+ the return of
THE BOMB SQUAD
longside
Joe Nice, Dave Q, MC Juakali
10pm - the wheels fall off
21+ (bring ID)
$10 advance tix or door before midnight / $15 after midnight
advance tix at
www.musicislove.net
you know where it is:
LOVE
179 MacDougal St @ 8th St, New York City
by subway: A,C,E,B,D,F,V to West 4th
EZ PEOPLE WE HAVE PRINTED 100 POSTERS WITH THE ARTWORK FROM THE FLYER DESIGNED BY ASHES57.
PEOPLE ATTENDING DUB WAR THIS FRIDAY GET FIRST DIBS. YOU CAN PAY FOR IT THROUGH PAYPAL AND PICK IT UP TONIGHT AT DUB WAR.
GET ONE HERE....