Peace & Respect.
the site is now up & running:
http://www.thejunglepreserve.org
i most likely wont be updating this post very frequently... occasionally tho when i have the chance.... the site will be updated often tho, and has sets not in this list already....
Maximum boost & all credit due to the DJ's, MC's, Music Makers, Promoters, Radio Stations, Studios, tape rippers, file sharers, and original posters of these.
PLEASE NOTE! This is a labor of love, created out of respect for the foundation sounds and a desire to educate the many who have come since. If there is any set that should NOT be listed here (you own it & dont want it distributed, its available for sale etc.) PLEASE LET ME KNOW, and it will be removed.
Respect due, all Junglist crew, this ones for you!
one
human?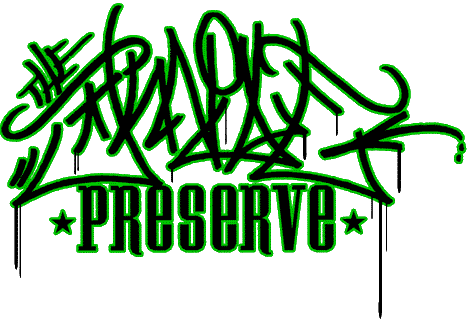 ------------------------------------------------------------------------------------------------------------------------------
------------------------------------------------------------------------------------------------------------------------------
------------------------------------------------------------------------------------------------------------------------------
LIVE @
------------------------------------------------------------------------------------------------------------------------------
------------------------------------------------------------------------------------------------------------------------------
1992
------------------------------------------------------------------------------------------------------------------------------
------------------------------------------------------------------------------------------------------------------------------
Live @ Love Of Life - 1992
DJ:
Hype
1:19:57 - 192kpbs - 109.9mb
(MP3)
------------------------------------------------------------------------------------------------------------------------------
------------------------------------------------------------------------------------------------------------------------------
1993
------------------------------------------------------------------------------------------------------------------------------
------------------------------------------------------------------------------------------------------------------------------
Live @ A.W.O.L. - Early 1993
DJ:
Dr. S. Gachet
(1) 29:56 - 152kpbs - 32.6mb (2) 29:58 - 133kpbs - 28.7mb
(RAR)
Live @ A.W.O.L. - November 1993
DJ:
Randall
(1) 30:35 - 128kpbs - 28.1mb (2) 30.32 - 128kpbs - 27.8mb
(RAR)
Live @ A.W.O.L. - Late 1993
DJ:
Hype
(1) 31:30 - 192kpbs - 43.3mb (2) 29.54 - 192kpbs - 41.1mb
(RAR)
Live @ A.W.O.L. - Winter 1993
DJ:
Randall & Kenny Ken
MC:
GQ
(1) 31:39 - 128kpbs - 29mb (2) 31:10 - 128kpbs - 28.6mb
(3) 30:50 - 128kpbs - 28mb (4) 28:04 - 128kpbs - 25.8mb
(RAR)
------------------------------------------------------------------------------------------------------------------------------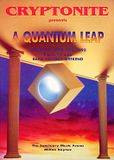 Live @ Cryptonite 'A Quantum Leap' - April 10th, 1993
DJ:
Mickey Finn
(1) 30:00 - 192kbps - 41.3mb (2) 29:58 - 192kbps - 41.2mb
(RAR)
DJ:
Randall & LTJ Bukem
(1) 29:46 - 192kbps - 40.9mb (2) 29:47 - 192kbps - 41.0mb
(RAR)
------------------------------------------------------------------------------------------------------------------------------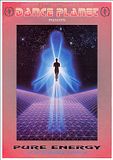 Live @ Dance Planet 'Pure Energy' - September 17th, 1993
DJ:
Apache
(1) 29:43 - 192kbps - 40.9mb (2) 29:44 - 192kbps - 40.9mb
(RAR)
DJ:
Easygroove
51:26 - 192kbps - 70.7mb
(MP3)
DJ:
Tango
(1) 30:23 - 192kbps - 41.8mb (2) 28:57 - 192kbps - 39.8mb
(3)
Live PA
- 16:15 - 192kbps - 22.4mb
(RAR)
------------------------------------------------------------------------------------------------------------------------------
Live @ The Edge 'Bank Holiday Celebration' - August 28th, 1993
DJ:
Randall
(1) 29:39 - 128kbps - 27.2mb (2) 29:42 - 128kbps - 27.3mb
(RAR)
------------------------------------------------------------------------------------------------------------------------------
Live @ Innersense - Autumn 1993
DJ:
Randall
(1) 30:09 - 192kbps - 41.5mb (2) 30:17 - 192kbps - 41.7mb
(RAR)
------------------------------------------------------------------------------------------------------------------------------
Live @ Journey To Atlantis - 1993
DJ:
Jumping Jack Frost
(1) 29:26 - 112kbps - 23.6mb (2) 29:27 - 112kbps - 23.77mb
(RAR)
------------------------------------------------------------------------------------------------------------------------------
Live @ Jungle Fever 'The Curse Of The Fever' - September 24th, 1993
DJ:
Ron
MC:
5ive-0, Moose & Navigator
(1) 30:41 - 128kbps - 28.1mb (2) 30:49 - 128kbps - 28.3mb
(RAR)
Live @ Jungle Fever 'Kings Of The Jungle' - December 11th, 1993
DJ:
Hype & Andy C
MC:
Navigator, Det, Five-O, Moose, Ragga Twins
(1) 22:13 - 192kbps - 30.6mb (2) 22:26 - 192kbps - 30.9mb
(3) 21:43 - 192kbps - 29.9mb (4) 23:05 - 192kbps - 31.8mb
(RAR)
------------------------------------------------------------------------------------------------------------------------------
Live @ Jungle Nation - December 16th, 1993
DJ:
Bryan Gee
MC:
Navigator & Rhyme Tyme
(1) 30:28 - 128kbps - 28mb (2) 30:30 - 128kbps - 28mb
(RAR)
------------------------------------------------------------------------------------------------------------------------------
Live @ Quest 'The Final Countdown' - NYE 1993-94
DJ:
Grooverider
59:35 - 128kbps - 54.6mb
(MP3)
DJ:
Pilgrim & Randall
1:07:41 - 128kbps - 62mb
(MP3)
------------------------------------------------------------------------------------------------------------------------------
Live @ Ravesyndrome 'The Final Experience' - Dec. 31st 1993
DJ:
Hype
Part 1
(MP3)
Part 2
(MP3)
------------------------------------------------------------------------------------------------------------------------------
Live @ Roast - Dec. 26th 1993
DJ:
Randall
MC:
Moose, 5ive-0 & Navigator
Part 1
(MP3)
Part 2
(MP3)
------------------------------------------------------------------------------------------------------------------------------
------------------------------------------------------------------------------------------------------------------------------
1994
------------------------------------------------------------------------------------------------------------------------------
------------------------------------------------------------------------------------------------------------------------------
Live @ Amazon - New Years Eve 1994
DJ:
Bryan G & Mickey Finn
Part 1
(MP3)
Part 2
(MP3)
------------------------------------------------------------------------------------------------------------------------------
Live @ Amnesia House 'The Big Bank Holiday'' - 1994
DJ:
Randall
Part 1
(MP3)
------------------------------------------------------------------------------------------------------------------------------
Live @ A.W.O.L. - April 1994
DJ:
Dr. S. Gachet
Part 1
(MP3)
Part 2
(MP3)
Live @ A.W.O.L. - June 1994
DJ:
Darren Jay
Part 1
(MP3)
Part 2
(MP3)
Live @ A.W.O.L. 'Live In London Volume 2' - 1994
DJ:
Cool Hand Flex
MC:
GQ
1:00:30 - 192kpbs - 83.2mb
(MP3)
DJ:
Darren Jay
MC:
GQ
1:01:10 - 192kpbs - 84.1mb
(MP3)
DJ:
Dr S Gachet
MC:
GQ
1:01:12 - 192kpbs - 84.1mb
(MP3)
DJ:
Kenny Ken
MC:
GQ
59:48 - 192kpbs - 82.2mb
(MP3)
DJ:
Mickey Finn
MC:
GQ
58:14 - 192kpbs - 80mb
(MP3)
DJ:
Randall
MC:
GQ
58:46 - 192kpbs - 80.8mb
(MP3)
All Six Sets In One - 494.09mb
(RAR)
Live @ A.W.O.L. - 1994 (?)
DJ:
Mickey Finn
Part 1
(MP3)
Part 2
(MP3)
DJ:
DJ Ron
Part 1
(MP3)
Part 2
(MP3)
------------------------------------------------------------------------------------------------------------------------------
Live @ Dance Trance 'The Never Ending Story'- Feb. 12th 1994
DJ:
Jumping Jack Frost
(1) 30:03 - 128kpbs - 27.6mb (2) 26:43 - 128kpbs - 24.5mb
(RAR)
------------------------------------------------------------------------------------------------------------------------------
Live @ Desert Storm 'Best Of Bagleys Vol. 1' - Oct. 21st 1994
DJ:
Darren Jay & Ron
MC:
Navigator, 5ive-0, Moose, Det & Junior Dangerous
(1) 28:54 - 192kbps - 39.8mb (2) 28:51 - 192kbps - 39.7mb
(RAR)
DJ:
Grooverider & Mickey Finn
MC:
Navigator, 5ive-0, Moose & Det
(1) 29:38 - 192kbps - 40.8mb (2) 29:37 - 192kbps - 40.7mb
(RAR)
------------------------------------------------------------------------------------------------------------------------------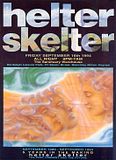 Live @ Helter Skelter - September 16th, 1994
DJ:
Fabio & Grooverider
(1) 30:01 - 192kbps - 41.3mb (2) 30:01 - 192kbps - 41.3mb
(RAR)
DJ:
Hype
(1) 29:59 - 192kbps - 41.2mb (2) 29:59 - 192kbps - 41.2mb
(RAR)
------------------------------------------------------------------------------------------------------------------------------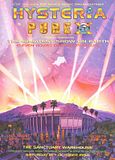 Live @ Hysteria & Pure X - October 15th, 1994
DJ:
Devious D
(1) 28:50 - 202kpbs - 41.9mb (2) 28:53 - 195kpbs - 40.4mb
(RAR)
DJ:
Randall
(1) 31:04 - 195kpbs - 43.6mb (2) 30:12 - 203kpbs - 44mb
(RAR)
------------------------------------------------------------------------------------------------------------------------------
Live @ Kool FM '3rd Birthday Party' - November 26th, 1994
DJ:
Kane & Phase 3
Part 1
(MP3)
Part 2
(MP3)
DJ:
Rodney T & Pressure X
Part 1
(MP3)
------------------------------------------------------------------------------------------------------------------------------
Live @ Quest 'M.A.S.H.E.D.' - March 5th 1994
DJ:
Grooverider
Part 1
(MP3)
Part 2
(MP3)
DJ:
LTJ Bukem
Part 1
(MP3)
Part 2
(MP3)
DJ:
Ned Ryder
Part 1
(MP3)
Part 2
(MP3)
Live @ Quest 'Battle Of The MC's The Final Round' - March 19th 1994
DJ:
Kenny Ken
Part 1
(MP3)
Part 2
(MP3)
------------------------------------------------------------------------------------------------------------------------------
Live @ Roast 'The Shock' - March 12th 1994
DJ:
Devious D
(1) 44:13 - 192kbps - 60.8mb (2) 44:17 - 192kbps - 60.9mb
(RAR)
DJ:
Grooverider
(1) 30:21 - 192kbps - 41.7mb (2) 29:16 - 192kbps - 40.3mb
(RAR)
DJ:
Jumping Jack Frost
(1) 44:01 - 192kbps - 60.5mb (2) 43:54 - 192kbps - 60.3mb
(RAR)
Live @ Roast 'Land Of The Giants' - May 28th, 1994
DJ:
Grooverider
(1) 44:44 - 160kpbs - 51.3mb (2) 43:29 - 160kpbs - 49.8mb
(RAR)
DJ:
Mickey Finn
(1) 44:58 - 160kpbs - 51.5mb (2) 45:15 - 160kpbs - 51.9mb
(RAR)
DJ:
Randall
(1) 39:53 - 181kpbs - 51.8mb (2) 38:41 - 190kpbs - 52.8mb
(RAR)
Live @ Roast 'Christmas Party' - December 27th, 1994
DJ:
Ron
(1) 45:03 - 192kbps - 61.9mb (2) 44:50 - 192kbps - 61.6mb
(RAR)
------------------------------------------------------------------------------------------------------------------------------
------------------------------------------------------------------------------------------------------------------------------
1995
------------------------------------------------------------------------------------------------------------------------------
------------------------------------------------------------------------------------------------------------------------------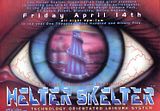 Live @ Helter Skelter 'The Past, Present and the Future' - April 14th, 1995
DJ:
Randall & Hype
MC:
GQ
57:14 - 160kbps - 65.6mb
(MP3)
------------------------------------------------------------------------------------------------------------------------------
Live @ Jungle Fever 'The Wild Cats Back' - March 8th 1995
DJ:
Andy C & Swift
(1) 40:00 - 192kbps - 55mb (2) 45:00 - 192kbps - 61.8mb
(RAR)
DJ:
Brockie & Grooverider
MC:
Det, Ragga Twins & Elizabeth Troy
(1) 40:00 - 192kbps - 55mb (2) 40:00 - 192kbps - 55mb
(RAR)
DJ:
Mickey Finn & Darren Jay
(1) 39:02 - 96kbps - 26.9mb (2) 36:33 - 96kbps - 25.2mb
(RAR)
DJ:
Ash, Pressure X & Rodney T
(1) 45:00 - 192kbps - 61.8mb (2) 45:00 - 192kbps - 61.8mb
(RAR)
DJ:
Ron & SL
MC:
Navigator, Five-0, Moose, Det & Ragga Twins
(1) 45:00 - 192kbps - 61.8mb (2) 45:00 - 192kbps - 61.8mb
(RAR)
------------------------------------------------------------------------------------------------------------------------------
------------------------------------------------------------------------------------------------------------------------------
------------------------------------------------------------------------------------------------------------------------------
RADIO
------------------------------------------------------------------------------------------------------------------------------
------------------------------------------------------------------------------------------------------------------------------
------------------------------------------------------------------------------------------------------------------------------
Live On Don FM 105.7 - February 1993
DJ:
Trace & Atmosphere
MC:
Rhymetyme & Kingsize
(1) 46:19 - 256kpbs - 84.9mb (2) 46:19 - 256kpbs - 84.9mb
(RAR)
Live On Don FM 105.7 - March 14th, 1993
DJ:
R-Type & Stomp
MC:
Otek
(1) 30:06 - 128kpbs - 27.6mb (2) 30:09 - 128kpbs - 27.7mb
(RAR)
Live On Don FM 105.7 - July 18th, 1993
DJ:
R-Type & Atmosphere
MC:
Otek & Kingsize
1:33:55 - 96kpbs - 64.5mb
(MP3)
Live On Don FM 105.7 - Summer 1993
DJ:
Natural
31:08 - 112kpbs - 25mb
(MP3)
Live On Don FM 105.7 - October 3rd, 1993
DJ:
Lady A, Gussy & G Force
MC:
Screwface
1:33:55 - 96kpbs - 64.5mb
(MP3)
------------------------------------------------------------------------------------------------------------------------------
Live On Don FM 105.7 - February 13th, 1994
DJ:
Lady A & G Force
MC:
Nasty
1:33:46 - 96kpbs - 64.4mb
(MP3)
Live On Don FM 105.7 - March 1994 (Final Weekend Broadcasting)
DJ:
Murdock & G Force
MC:
Otek
1:34:22 - 96kpbs - 64.9mb
(MP3)
------------------------------------------------------------------------------------------------------------------------------
Live On Format FM - Mid / Late 1993
DJ:
Zinc
47:46 - 192kpbs - 65.7mb
(MP3)
------------------------------------------------------------------------------------------------------------------------------
Live On Kool FM 94.5 - September 1992
DJ:
Tonic
1:33:55 - 160kpbs - 107.5mb
(MP3)
------------------------------------------------------------------------------------------------------------------------------
Live On Kool FM 94.5 - April 1993
DJ:
Red Alert
MC:
Supreme
(1) 46:23 - 128kpbs - 42.5mb (2) 43:49 - 128kpbs - 40.2mb
(RAR)
Live On Kool FM 94.5 - June 1993
DJ:
Phaze 3 & Pressure X
MC:
Babyface Ragga
50:14 - 192kpbs - 69.1mb
(MP3)
Live On Kool FM 94.5 - June 19th, 1993
DJ:
Mampi Swift
MC:
Five-O & Det
->
Part 1 - 36:44 - 192kpbs - 50.5mb
Rapidshare
(MP3)
Live On Kool FM 94.5 - Summer 1993
DJ:
Footloose
MC:
Det & Supreme
->
Part 1 - 1:18:42 - 192kpbs - 108.1mb
Rapidshare
(RAR)
Live On Kool FM 94.5 - December 1993
DJ:
Ash
MC:
Det
(1) 48:36 - 128kbps - 44.5mb (2) 47:32 - 128kbps - 43.6mb
(RAR)
Live On Kool FM 94.5 - 1993
DJ:
Ash & Tonic
MC:
Remedee
(1) 42:57 - 128kpbs - 39.4mb (2) 35:16 - 128kpbs - 32.4mb
(RAR)
Live On Kool FM 94.5 - 1993
DJ:
Ragga B
1:21:02 - 128kpbs - 74.2mb
(MP3)
------------------------------------------------------------------------------------------------------------------------------
Live On Kool FM 94.5 - July 15th, 1994
DJ:
Ron & SL
MC:
5-O
45:56 - 256kpbs - 84.2mb
(MP3)
Live On Kool FM 94.5 - November 27th, 1994
DJ:
Pressure X, Swift & Trace
MC:
Ragga Twins, Navigator & Rhyme Tyme
1:19:14 - 128kpbs - 72.6mb
(MP3)
Live On Kool FM 94.5 - 1994
DJ:
Kane & Footloose
MC:
Blusey G & The Ragga Twins
1:18:13 - 128kpbs - 71.7mb
(MP3)
------------------------------------------------------------------------------------------------------------------------------
Live On Kool FM 94.5 - Mid 1995
DJ:
Mampi Swift
MC:
Deman Rockers & Five-O
1:31:04 - 256kpbs - 166.8mb
(MP3)
------------------------------------------------------------------------------------------------------------------------------
Live On Power FM 103.5 Bristol - Sept. 27th 1994
DJ:
Die & Suv
MC:
Riggadig
(1) 31:21 - 128kbps - 28.8mb (2) 31:17 - 128kbps - 28.7mb
(RAR)
------------------------------------------------------------------------------------------------------------------------------
Live On Ragga FM 105 Bristol - August 2nd, 1994
DJ:
Manic
MC:
Jakes
(1) 43:43 - 128kbps - 40.1mb (2) 42:18 - 128kbps - 38.8mb
(RAR)
------------------------------------------------------------------------------------------------------------------------------
Live On Raw FM 101 - Bristol - Summer 1993
DJ:
Roni Size
(1) 46:39 - 128kbps - 42.8mb (2) 46:36 - 128kbps - 42.7mb
(3) - 21:14 - 128kbps - 19.5mb
(RAR)
------------------------------------------------------------------------------------------------------------------------------
Live On Rush FM - March 19th, 1993
DJ:
Red Ant
MC:
Shabba D
45:08 - 256kpbs - 82.7mb
Rapidshare
(MP3)
Live On Rush FM - March 1993
DJ:
Remarc, Vinylgroove & SL
Part 1
(MP3)
Part 2
(MP3)
Live On Rush FM - September 1993
DJ:
Remarc
(1) 46:33 - 192kbps - 64mb (2) 46:41 - 192kbps - 64.2mb
(RAR)
------------------------------------------------------------------------------------------------------------------------------
Live On Touchdown FM - 1993
DJ:
Trace
MC:
Rhymetyme
46:06 - 160kpbs - 52.8mb
(MP3)
------------------------------------------------------------------------------------------------------------------------------
------------------------------------------------------------------------------------------------------------------------------
------------------------------------------------------------------------------------------------------------------------------
STUDIO MIXES
------------------------------------------------------------------------------------------------------------------------------
------------------------------------------------------------------------------------------------------------------------------
------------------------------------------------------------------------------------------------------------------------------
Bailey - '93 Studio Tape #1
1:34:45 - 128kpbs - 86.8mb
(MP3)
Bailey - '93 Studio Tape #2
1:34:33 - 128kpbs - 86.6mb
(MP3)
Bailey - '93 Studio Tape #5
1:34:34 - 128kpbs - 86.6mb
(MP3)
------------------------------------------------------------------------------------------------------------------------------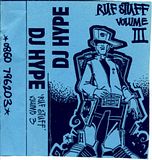 Hype - Ruf Stuff Volume 3
->
Part 1 - 45:22 - 128kpbs - 41.6mb
->
Part 2 - 45:37 - 128kpbs - 41.8mb
Rapidshare
(RAR)
Hype - Ruf Stuff Volume 4
(1) 44:47 - 128kpbs - 41.2mb (2) 44:43 - 128kpbs - 41mb
(RAR)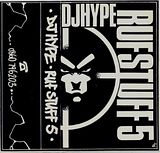 Hype - Ruf Stuff Volume 5
(1) 47:07 - 128kpbs - 43.2mb (2) 47:11 - 128kpbs - 43.3mb
(RAR)
------------------------------------------------------------------------------------------------------------------------------
Jeffee - Jungle Spliff
Part 1
(MP3)
Part 2
(MP3)
------------------------------------------------------------------------------------------------------------------------------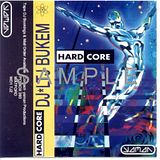 LTJ Bukem - Yaman Studio Mix (BUK06) - July 1992
(1) 44:28 - 192kpbs - 61.1mb (2) 44:58 - 192kpbs - 61.8mb
(RAR)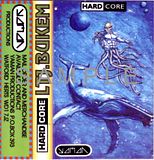 LTJ Bukem - Yaman Studio Mix (BUK10) - April 1993
(1) 45:02 - 192kpbs - 61.9mb (2) 44:48 - 192kpbs - 61.6mb
(RAR)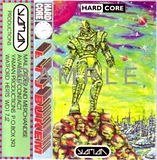 LTJ Bukem - Yaman Studio Mix (BUK11) - July 1993
(1) 43:48 - 192kpbs - 60.2mb (2) 43:42 - 192kpbs - 60.1mb
(RAR)
------------------------------------------------------------------------------------------------------------------------------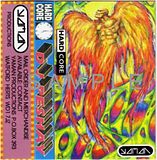 Peshay - Yaman Studio Mix (PES03) - Summer 1993
(1) 43:55 - 192kpbs - 60.4mb (2) 43:12 - 192kpbs - 59.4mb
(RAR)
------------------------------------------------------------------------------------------------------------------------------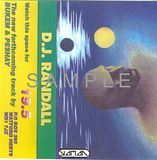 Randall - Yaman Studio Mix (RAN01) - Summer 1992
(1) 44:57 - 192kpbs - 61.8mb (2) 44:44 - 192kpbs - 61.5mb
(RAR)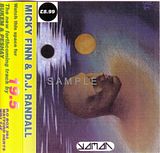 Randall - Yaman Studio Mix (Double Pack) - December 1993
(1) 41:53- 192kpbs - 57.6mb (2) 41:56 - 192kpbs - 57.6mb
(RAR)
------------------------------------------------------------------------------------------------------------------------------
------------------------------------------------------------------------------------------------------------------------------
------------------------------------------------------------------------------------------------------------------------------